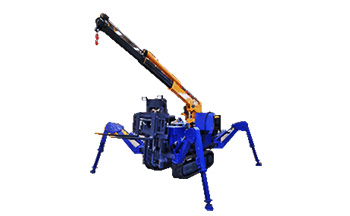 Tools Robot:
our original product with the functions such as carrying, lifting, hanging has the advantages of fast feedback, flexible, multi functional, remote control, can be used in wild repairing, dangerous working etc.
As the name goes, tools robot is a robot that integrates all kinds of tools and devices freely, in other words, it is a small workshop that can move freely.

It changes the traditional producing method that only relied on organizing human labor in the processes of repairing, assembling, and product line logistic. It integrates the functions of hanging, carrying by fork. The functions of electric generation, welding, drilling and milling, fitter, and electrician are assembled modularly, 172 indicators divided by 9 series are installed.

Our company will update our robot as the customer's demands intelligently. Space intelligence micro control system makes the robot complete many kinds of jobs automatically; more functions can be expended by the coordination of human and robot.
Xinxing YISHAN Intelligential Tools Robot
Performance Parameter
Dimensions: length*width*height(mm)
2000*1360*1812
Leg opening length*width(mm):
4300*4300
Weight(t):
3
Max Lifting Height(m):
5.7
Max Lifting Weight(t):
3.2
Engine Power(Kw):
25
Travelling Speed (km/h):
0-2
Multi free forks adopted on forking and carrying tools can lift, tip over on the front and back, tip over on the right and left, move right and left to ensure the objects to move multi freely ,adjust and roll.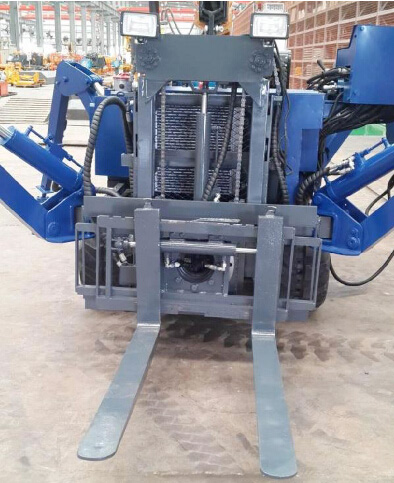 Electric generation and welding are integrated as a whole, which supports 220V AC and 12V DC and has the function of welding.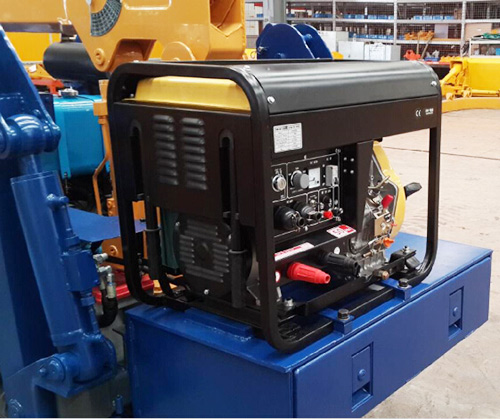 The lifting equipment is 360ofull swing telescopic boom crane, adopts the form of hydraulic folding legs. Small size of whole folding can ensure a small operating range and safe operation of crane.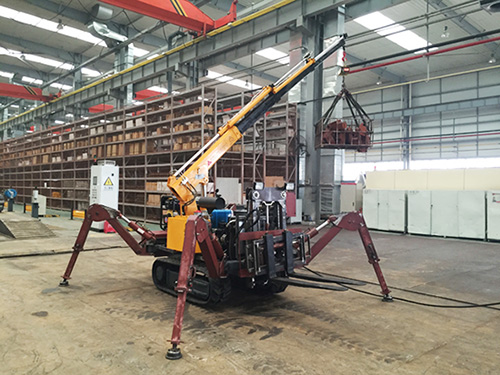 Tools can be provided as follows:
Electric Wrench
Electric Hand Drill
Magnetic Drill
Angle Grinder
Cutting Blade